"The expectations of nursing homes are to provide sufficient staff and services to attain or maintain the highest possible level of physical, mental, and psychosocial well-being of each resident."
An elder law attorney understands the issues with nursing homes today, both legally and personally. As a general rule, nursing homes are reputably understaffed. It's no surprise that studies have reflected that the more staff available is equivalent to better care for nursing home inhabitants, but with the work intensive hours that correspond with this high-demand job often lead to overworked individuals and a high turnover rate. So, if you are in the process of choosing a nursing home for your loved one, a critical factor in your decision making should be the patient-staff ratio – but what are the legal ratio requirements?
Medicaid and Medicare-certified nursing homes are required by Federal law to have a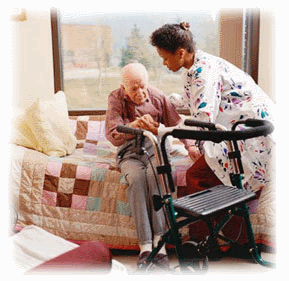 registered nurse on duty at least 8 hours / week, 7 days / week: and a licensed nurse should be on duty the remaining time. But nurse's aides do not have a minimum staffing requirement, and these individuals in fact provide most daily care. These aides are trained for a minimum of 75 hours.
In order to improve this quality of care, the amount of nurse time for each patient must be adjusted. Currently, if a nursing home in fact meets the federal nurse staffing requirements as stated above, a resident receives only 20 minutes of allotted nurse time per day. The 2000 report from the Centers for Medicare and Medicaid Services, or CMS, illustrates that these same residents need three to four hours of staff time per day: this further breaks down to an hour of licensed nurse time, and two hours of nursing assistant time, optimally three.
Appropriate allocated time for nursing hours varies from state to state. If you have a loved one currently in a nursing home, know your rights. A nursing home attorney understands the requirements the law demands, and will provide you with valuable information and advice in regards to your legal situation. Adam Tobin specializes as a Massachusetts nursing home lawyer, so contact him today to see how he can help you.
Source article: Read more here.