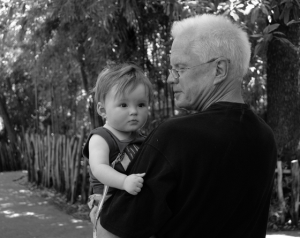 While still alive, many parents and grandparents wish to pass their wealth on to their children or grandchildren: these gifts are also a good way to decrease a taxable estate. In 2010, you can give a child or grandchild $13,000 a year without the subsequent incurring taxes, but you may not want the child directly receiving the gift just yet. (You can read the full law about giving to grandchildren here) Utilization of a "Crummey" trust (named for the court case that approved this type of trust) allows for you to take advantage of the gift tax exclusion while keeping the gift in a trust until the minor comes of age. However, similar "custodial accounts" for these minors entail parents or legal guardians retaining custody of this large account until the child turns 18, and you may not want an 18 year old receiving that large of a gift.
Instead, placing the money into a "Crummey" trust permits you to decide when the gift will be given to the minor and how much they will be given. Using a regular trust can cause one large complication: to avoid being taxed, the minor must have a "present interest" in the gift. An elder attorney will explain that due to the fact that promise of giving the child the gift later does not count as "present" interest, many gifts to regular trusts are not excluded from the tax. Click here for additional trust information.
A Crummey trust is structured to allow your gift to be placed into the trust while also getting the gift tax exclusion. One provision allows for the beneficiary to withdraw cash after approximately 30 days, where the money then becomes part of the trust. This is a critical aspect of the Crummey trust, as the beneficiary must be aware of this capability so that the IRS does not apply the gift tax exclusion. The risk with this is that the beneficiary will take out cash immediately, in which case you must make a verbal agreement that continued withdrawals will result in no more gifts. As the gift giver, you can control how much the beneficiary can receive and when they can receive it once the gift is in a Crummey trust.
(Source article here)