When trying to decide what level of assisted living or nursing home care is appropriate for yourself or a loved one, it can often to be difficult to understand the options available for you.
While many times it can be a simple decision (e.g. just an over 50 living facility with maximum independence is often the first step,) often is difficult to judge the level of care needed.  Many people make the decision to meet with a nursing home attorney or elder lawyer to help make the decision.
Here is an overview of the structured facilities for long-term care: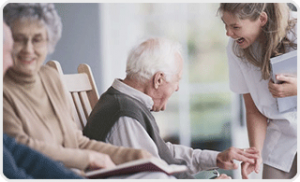 ECF (Extended Care Facility): Includes assisted living and both levels of nursing home care.
SNF (Skilled Nursing Facility): As these are only for short term stays that are covered by Medicare and other GMOs, they aren't a long-term option. Once the allotted number of days under the resident's insurance plan are used for the year, you will be given the option to pay privately or you must be approved to receive Medicaid long-term to continue to receive care.  You must also have a specific need for short-term occupational and/or physical therapy to stay at a SNF.
ICF (Intermediate Care Facility): This type of facility is for long-term residential care for residents that need 24-hour supervision and care but not at a skilled level.  These types of facilities can be paid for out-of-pocket or through Medicaid.
AL (Assisted Living): This type of facility is not covered by insurance; they are paid for out-of-pocket.  Assisted Living facilities offer minimal care and are not meant for seriously ill patients.  Medicaid will cover the expense if you can qualify for an Assisted Living Waiver – to start that process, get in touch with elder law attorney Adam J. Tobin.
IL (Independent Living): Independent Living facilities are essentially senior communities with meals and activities provided.  It is the lowest level of care offered and is not meant for those with illness or serious mental ailments. These facilities are also paid for out-of-pocket.
If you are trying to figure out the level of care you or a loved one needs, or if you have any questions about the process of selecting a facility, please contact us and arrange a free consultation with Massachusetts estate planning attorney Adam Tobin.