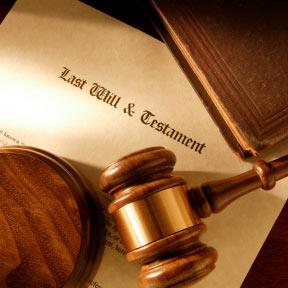 Misplaced wills can be a source of stress and confusion after a loved one has passed away and can cause frustrating legal issues for their heirs. A missing Will could indicate that the deceased had the original revoked or replaced, which can open up an even messier can of worms. Even if you are able to obtain a photocopy or an original will, it may be considered invalid if there are other natural heirs to the estate. Each state has differing rules on photocopies. If you are only able to locate a photocopy, seek out the advice of a lawyer.
–Check for obvious hiding places: under a mattress, between the pages of a book, desks, filing cabinets, stored boxes, cars, and wall or floor safes. Safes are often located in closets or garages and are usually found in places that are not obvious to the casual viewer.
–Search the house for a safe deposit box key. Keys are over-sized and are often aluminum or silver in color; they will also often have "Do not duplicate" written on the face of the key.
–Locate the bank or savings papers of the deceased and call the institution to see if there is a safe deposit box that is rented in the name of the deceased. You may need to obtain a court order to gain access to the box if you're not listed on the signature card.
–Check the belongings of the deceased to see if there are any cards, canceled checks, or correspondence from a lawyer. Call the law firm to see if they drew up papers or referred the deceased to another firm that handles wills.
–Contact friends and business partners of the deceased to see if any of them were there to witness the will signing or if they were involved in discussions about it with the deceased. Address books and email accounts of the departed may have the names of those who they were in contact with regularly.
–Find out if the state you are in required the will to be filed at the courthouse as a public record. If so, call the courthouse and ask for the Probate department to see if you can gain access to a copy of the will.
If you need assistance from a qualified Massachusetts Elder Law Attorney concerning anything from Wills to Nursing Homes, please contact Adam Tobin.