In an article from the Los Angeles Times' Business section, the author breaks down how an estate plan can save taxes and avoid family fights and probate problems. It delves into the topic by discussing the subsequent fallout that can result from the lack of an estate plan.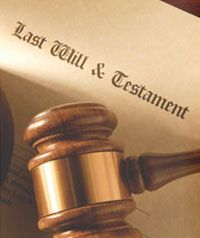 70% of Americans die without an estate plan, because they do not like thinking about the subject matter of wills while they are still around. But if you are included in this statistic, and decide not to write a will or have an estate plan, your estate (with all of your assets) gets brought into a court process called probate. During this time, the court decides, based on the law of the state, who gets what. This can typically mean that after your debts are paid, your estate goes to your children and surviving spouse. If there is no immediate family, the estate goes to the next blood-or adopted- relatives.
If this doesn't sound complicated yet, introduce a children who don't get along, blended families, husbands and wives with separate property upon entering marriage, or your intended heirs to your estate who aren't typically considered your closest relatives. In order to prevent wrong people getting your assets, you need a plan.
Though almost everyone needs a will and it is recommended that you find an estate planning lawyer to execute it for you, the downside is that it won't keep your estate from probate. However, many people can and do avoid probated because it is time-consuming, public, and costly. So with the aid of a probate lawyer, make a list of your assets – and Massachusetts estate planning lawyers like Adam Tobin can assure that your final wishes will be carried out.