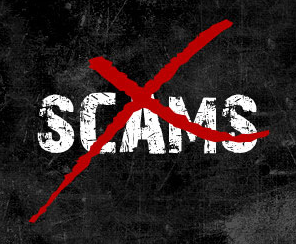 Elder lawyers are great resources that can assist in dealing with the subsequent fallout to financial elder abuse. In a blog post dated September 2009, Janice Wallace brings up this unfortunate issue, specifically as it applies to finances. Wallace describes this abuse as "a person taking an elder's money or property for his/her own needs," and abusers can use any number of tactics ranging from threats of abandonment to guilt.
(Read the full article here: http://eldercareabcblog.com/protection-from-financial-elder-abuse/ )
As aging children and their parents find themselves in the inevitable role-reversal of care, it's important to be aware of steps that can be taken to assure your parent, relative, or loved one never has to encounter this situation. It's also important, yet disappointing, to note that most elder abuse is employed by a family member. Many of these instances go unreported as the elderly individual may feel ashamed that they cannot handle the abuse themselves, afraid of the abuser's retaliation, or is concerned with being labeled as senile.
Keep an eye out for some of the warning signs:
Sudden changes to a senior's will
Checks bounce when there should be adequate resources
Unusual activities in bank accounts
(There is also a more thorough compilation of warning signs here: http://www.crimes-of-persuasion.com/Crimes/InPerson/MajorPerson/elder_abuse.htm)
And here are some preventative steps your loved ones can take to ensure elder financial abuse does not take place:
Establish a relationship with the personnel at your bank
Put all financial instructions in writing and be specific
Keep accurate and complete financial records of all transactions
Cultivate friends of all ages so you maintain a strong support network
Never give out credit card numbers over the phone unless you placed the call
Stay involved in your loved one's life, and if you still find that they have become a victim of elder abuse, be sure to seek out an elder lawyer such as Adam J. Tobin or one nearest you.