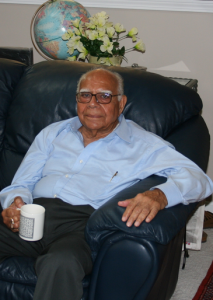 In a recent article called "Planning for Eldercare" on the Long Term Care Link, it discusses how Elder Law Attorneys specialize in helping you and your loved ones plan for the future.
Many elderly persons rely entirely on their children, family members or other trusted individuals to help them. This dependence upon caregivers or family members makes an older person more vulnerable to abuse and financial exploitation. Legal arrangements and protective actions by family may be necessary to shield loved ones from making bad decisions or from being taken advantage of.
Adam Tobin, an Elder Law Attorney located in North Andover, Massachusetts specializes in many of your family's needs. His firm offers estate planning services for estates of all sizes, planning to minimize Gift and Estate Taxes, the drafting and use of many different types of Trusts to maintain control and protect assets, business succession planning for small business owners, and retirement planning for individuals of all income levels.
The complexities of laws and legal issues that may arise
Elder law attorneys specialize in legal issues affecting the elderly. They are knowledgeable about Medicare and Medicaid programs, and can help you apply for and possibly accelerate coverage from Medicaid. If you're already covered underThey work with the elderly in assisting them and their families with all aspects of estate planning and implementing necessary legal documents for the final years of life. In addition, they help individuals to apply for and possibly accelerate coverage from Medicaid. An elder law attorney can also help with disputes with Medicaid. Other areas of assistance may include:
Preservation or transfer of assets seeking to avoid spousal impoverishment when a spouse enters a nursing home
Medicaid qualification and application and Medicaid planning strategies
Medicare claims and appeals
Veterans Benefits claims
Social security and disability claims and appeals
Disability planning, including use of durable powers of attorney, living trusts and living wills
Help with financial management and health care decisions; and other means of delegating management and decision-making to another in case of incompetence or incapacity
Probate
Administration and management of trusts and estates
Long term care placements in nursing homes and assisted living
Nursing home issues with patients' rights and nursing home quality
Elder abuse and fraud recovery cases
In the ever changing landscape of Elder Law, we will guide you through the complexities of Medicaid (MassHealth) laws; explain the options available to pay for home health care, assisted living and nursing home costs; assist you in qualifying for MassHealth benefits, and implement a plan to protect your assets from nursing home costs.
For a free consultation email Adam at atobin@adamtobinlaw.com or call 978-725-9083.
If you live outside Massachusetts, the National Care Planning Council has a catalog of elder law attorneys throughout the United States.