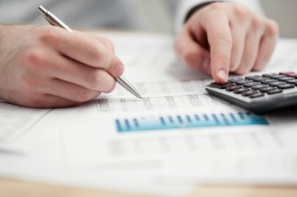 You probably know the joke about the only two certainties in life: taxes and death. Chances are you are willing to pay an experienced tax professional to help you with filing your taxes to avoid being audited by the IRS, but many people take the oppositeapproach for their estate planning. While going the do-it-yourself route works great for making bookshelves, designer inspired accessories and coffee shop knockoffs, it's not a great idea when you consider that you're dealing with a lifetime's worth of assets that you want to be distributed in the way you see fit.
By hiring a Massachusetts elder law attorney, you can avoid some of the common pitfalls that cause people's estates to nearly vanish into thin air:
Document Wording and Proofreading- It doesn't take long for an estate lawyer to draw up a will that uses legally accurate terms, is error-free and will stand up in court. They can point out errors in wording or figures, which would have helped to poor person who left $200.000, instead of $200,000, to her sister!
Witnesses and Signatures- With a DIY will created on the internet, there's thepossibility that it's validity is challenged since witnesses may not have been presentwhen it was signed. Also, the court could question whether the signatures are real or not.
Tax Advantages- Intuitive as it is, a piece of computer software can't understand all the complexities of the financial and tax laws in the United States. A professional estate planning attorney can help you understand the best ways in which you can leave your money to your heirs without them incurring hefty fees and taxes.
Many people avoid hiring a Massachusetts estate planning lawyer because they believe they won't reap the benefits. But it's far better to spend the money now and protect your assets so that your heirs get all of your assets, and without unnecessary complication. Contact us today for help with your estate planning needs.