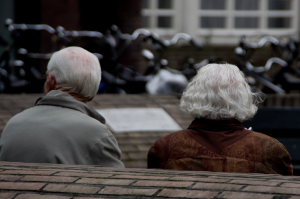 When it is not possible to care for an aging parent or loved one personally, it may seem that the best solution is placing that individual into a nursing home. Although it should be a safe location, nursing home and elder abuse is a key concern to address before placing a loved one in any facility. Working with a Massachusetts estate planning lawyer can make the process of placing a loved one in the care of a facility a little easier.
Knowing the Laws
Before placing any elderly parent or loved one in a nursing home, learn about the basic laws and rights of every individual in the facility. A Massachusetts elder law attorney can provide the tools and information about the laws and rights of individuals who are in the facility.
Evaluate the Facility
A nursing home is a place to provide appropriate care for every elderly adult in the facility. Take time to evaluate the facility before placing a loved one in the care of others. Ask about visiting, the medical staff and the actions that are taken in different situations.
If it seems hard to come up with appropriate questions, a Massachusetts nursing home attorney can offer advice about red-flags and potential problems that may arise. During a visit to the facility, talk to current residents to find out their views on the treatment that they receive. Look for any signs of abuse, such as excessive bruising or injuries. Although some injuries may occur when individuals fall or run into an object, excessive bruising or several cases of fall accidents may be a sign of potential problems.
Elder abuse is a serious problem, but that does not mean it is necessary to put up with any issues that arise. If a loved one reports abuse, then it is time to seek the help of a Massachusetts elder law attorney to determine the options that are available in the particular situation.