While baby boomers' parents have been retired for years or even decades, their retirement income is no longer enough to pay for the rising costs of the long-term care that could keep them out of nursing homes.
Often times, children will do whatever they need to in order to keep their parents living in their own home, but it can be challenging, especially for middle-class families who can't afford private home care. The other problem with these middle-class families is that often they will have too much income or assets to qualify for state-run Medicaid progra
ms. For these families, they are often faced with no choice but for their parents to enter nursing home facilities.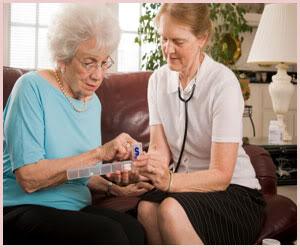 There is, however, a little-known way for people in certain states to receive home care through Medicaid without going broke. A federal law established in 1993 allows disabled people to put their monthly income or assets that exceed the Medicaid approved amount into a special type of pooled trust. That money can then be used to pay for basic monthly bills such as rent, cable television, or mortgage payments, while Medicaid pays for their home care.
For those who choose to create a Pooled Trust, it can make a huge difference. Each month, a person who has been deemed disabled can deposit their excess income into the trust, which must be run by a nonprofit organization. The trust will then pay the disabled person's bills so long as the expense is for the sole benefit of the participant. Trusts can refuse payments on items that look questionable and money cannot be used for things like gifts to children or grandchildren.
It is important to note that signing up for the trust and submitting the bills each month will require a lot of paperwork, and it is entirely possible that elderly people will need to rely on a family member to help them. After a person dies, any money left in their trust will either be paid back to Medicaid or kept by the nonprofit organization that is running the trust.
The most important thing to keep in mind is that this type of trust may not be the best solution for everyone, or it may work as a strong component of a broader strategy. Consult a professional, such as an elder law attorney, to learn more about the different options available.