Is staying at home still the best option for your elderly parents? Certain circumstances may have made you realize that this is no longer the case. Perhaps they have grown incapable of taking care of themselves in addition to their home. This could be the result of changing physical, mental, or financial conditions. Now you're faced with the decision of how to go about providing the best opportunity for your parents to lead a comfortable lifest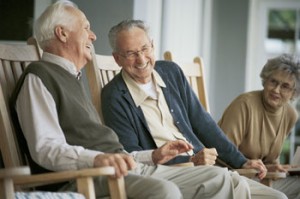 yle. Before you try to swoop in and save the day, make sure to include you parents in the decision-making process. Ultimately, it's their life and you need to be sure to recognize and respect their personal wants and needs. Now that you've got the conversation started it's time to evaluate the various alternatives:
Retirement Community. Otherwise known as an Independent Living Community or Congregate Living, this may be the best option if your parents are still fairly independent – meaning that they don't need help with daily activities, such as getting dressed, bathing, feeding themselves, etc. – but desire the security and convenience of a community. Some of these communities offer organized social and recreational activities, while others offer amenities such as housekeeping and transportation. Other amenities may include swimming pools, exercise facilities, clubhouse, laundry facilities, and access to meals. However, be aware these types of communities do not offer medical care to residents and there is also usually an age requirement (typically 55).
Assisted Living Community. These living communities aim to provide as much independence to the residents as possible in a private setting. These communities are designed for senior citizens who cannot safely live completely independently, but do not require the high level of care of nursing homes. Although 24-hour support services and licensed nurses are often provided, assisted living communities are not considered medical facilities and do not accept Medicare or Medicaid as payment. Also, amenities such as housekeeping, social activities, transportation, a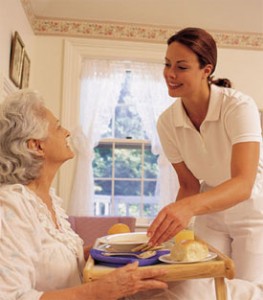 nd meals are also usually offered.
Nursing Home. Nursing homes cater to elderly citizens who can no longer care for themselves and require 24-hour professional care. Long-term residents generally require a high level of care and may have complex medical conditions. Nursing home residents receive in-house medical care, rehabilitation, physical and other types of therapies. Some facilities concentrate treating those with Alzheimer's Disease, cancer, dementia or other special health situations.
Home Care. Home care is designed to allow senior citizens to maintain a feeling of independence while still receiving the care that they require. Many home care nurses will come in on an agreed upon schedule, while others may live in the home in order to provide the highest level of care possible. This type of care typically includes help with daily activities, paying bills, making appointments, providing transportation, and providing companionship and emotional support to the individual.
After gathering all of the information about the best options in your area, your parents' living preferences, and your financial position, you can make a decision. To help understand your parents' rights and obligations throughout this process, consult an elder law attorney. Contact the law offices of Adam J. Tobin today for more information!