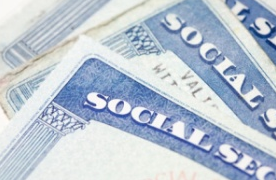 Before we dive deep into the exact things that you need to know about social security, it's important for you to realize that acquiring services from a Massachusetts elder law attorney is often beneficial. If you or your loved one is living in a nursing home, or soon to be living in one, it's also advantageous to acquire services from a Massachusetts nursing home attorney.
Know the age requirements
First of all, it's important to know that social security age requirements differ from one person to the next, and they are based on the year you were born in. Reaching full retirement means that you must be at least 66 years of age, and for some people, the age requirement is 67 years of age.
You can start accessing social security at 62 years of age
If you choose to, you can start accessing your social security benefits several years before you reach the age of full retirement. As any professional Massachusetts elder law attorney will tell you, though, that in doing this, you will significantly reduce the overall amount of benefits that you can access. In fact, if you do this, your social security benefits may be reduced by as much as 25 percent.
You must have 40 credits to earn social security
You can earn up to four credits a year toward social security, meaning if you make enough money, after 10 years you could have enough credits (40) to retire; however, keep in mind that you can't access your benefits until you are at least 62 years of age. As of the year 2014, to earn one credit, you must make at least $1,200 a year. You would have to make at least $4,800 a year to earn the full four credits.
If you have any further questions relating to social security, elder law or estate planning, please don't hesitate to contact a professional Massachusetts attorney. For those of you who have questions relating to estate planning, make sure to contact a Massachusetts estate planning lawyer.