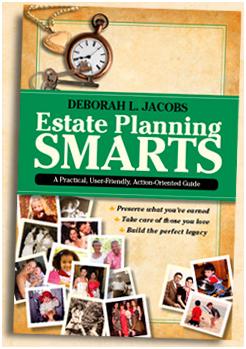 Elder lawyers are a great resource for planning your estate. An increasing amount of people are seeking advice on estate planning, and there is currently an intense discussion in Congress about an estate tax law. In her latest book, "Estate Planning Smarts", Deborah L. Jacobs outlines the essential pieces you need to know when planning your estate.
A good estate plan should accomplish these goals:
•    Caring for yourself by authorizing people to handle your affairs if you no longer can because of illness or disability
•    Specifying who gets what after you pass away
•    Providing for children who are minors or who have special needs.
Trusts play critical roles in estate planning, and can be used to hold money for minors, forestall spendthrift family members, protect assets from former spouses or creditors, or even make provisions to care for pets that survive you.
(Source: www.estateplanningsmarts.com)
See an elder lawyer like Adam J. Tobin, or one nearest you to get your estate plan in motion!