According to the American Bar Association, 55 percent of Americans die without a will or estate planning documents in place. Estate planning can be a daunting task, but a qualified estate planning attorney can break down the process into doable steps for you and your family. Whether you're a parent with young children, newly married and yet to start a family, or a senior with adult children, the time to begin the process of estate planning is now.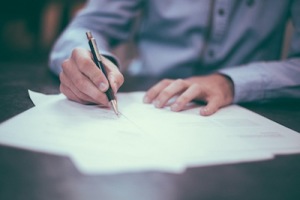 Here's a roundup of some resources that will help you get started. We're standing by to help you navigate and complete this process. Today is a great day to contact us and we'll work with you every step of the way.
Getting Your Affairs in Order: Tips to Make Your Estate Planning a Smooth Process
What Is the Difference between Personal Property and Real Property?
The Dangers of a Do-It-Yourself Will
American Bar Association Estate Planning Overview