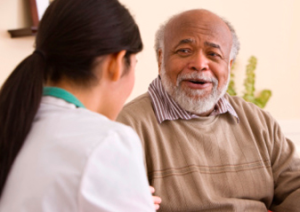 If you're like most people, you probably haven't given much thought into paying for the care you'll need as you get older. In fact, a new poll shows that two-thirds of Americans have done little to no planning for their own long-term care needs.
However, it's vital to do so. According to the U.S. Department of Health and Human Services, 70 percent of people over 65 will need some type of institutional care, and that care won't come cheap. The average cost of a nursing home tops $50,000 per year, and assisted living facilities cost about $3,000 per month.
For many, the cost of long-term care can deplete your assets and any property you had hoped to leave to family members. Plan now so you can protect your estate.
1. Consider long-term care insurance
Many long-term care insurance plans pay not only for care in a nursing home, but also for care at home or in an assisted living facility. The plans can be expensive for many seniors, but the premiums will be lower the earlier you purchase coverage. There's a lot of variability among long-term care policies, so be sure to explore all your options and get expert advice before selecting a carrier.
2. Identify a healthcare and durable power of attorney
Have an attorney draw up a durable power of attorney and one for healthcare. These documents identify the person(s) who will make decisions on your behalf if you are incapacitated or become unable to manage your affairs.
3. Learn how to protect your assets
The majority of people who need nursing home care rely on Medicaid to foot the bill. However, this option means you'll have to spend your existing assets on your care first before Medicaid begins paying. An experienced elder care attorney can help you protect your assets by developing an estate plan. If you wait until you're in a nursing home, it's probably too late.