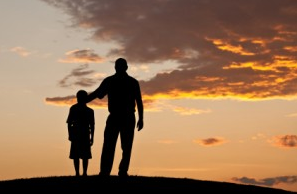 For those that have an aging loved one, it's very common to visit a Massachusetts elder law attorney to establish power of attorney, or POA. Simply put, power of attorney gives someone legal permission to act on someone else's behalf. This comes in especially handy for writing checks, signing legal documents, and handling any other legal matters when a loved one is either unfit or unable to do so. Essentially, it's one loved one signing over his/her legal rights to another person in the event that they're not able to make such decisions for themselves. It can be an emotional time, realizing that a loved one is aging and that something like a POA needs to be done, but it's a necessary evil.
Acquiring Massachusetts power of attorney is simple and fast, typically only taking a matter of minutes with a Massachusetts elder lawyer to complete.
Here's a look at the two most common types of POAs:
Regular POAs: This POA is applicable only to financial and commercial situations – powers are ceased in the event of incompetency and/or incapacitation.
Durable POAs: Unlike regular POAs, durable POAs are applicable in the cases of incompetency and/or incapacitation. This is most applicable to situations where loved ones are residing in nursing homes or hospice and time is running out.
Here's a look at what rights both of the aforementioned POAs allow:
Buying and/or selling of real estate property.
Filing of tax returns
Banking
The purchase of life insurance
Employment of help
Disclaiming interest
It's recommended that everyone look into establishing a power of attorney, as it can save a lot of time and frustration in the long run by entrusting someone to look over assets and finances in the event that an aging relative is not able to.
For more information on establishing power of attorney, contact us today.