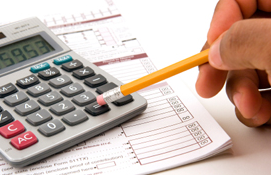 Estate taxes can take quite a chunk out of one's inheritance, but there are a few ways to reduce them without getting on the wrong side of the law:
1. Charitable Transfers
Not only is giving to charity good for society, it can really reduce the level of estate taxes. This is mainly because these transfers are considered a means of reducing the total estate size. An estate planning attorney may suggest that you provide a lifetime gift in order to also reduce income taxes.
2. The Q tip trust allows married couples to reduce their estate taxes. It helps the couple to take full advantage of all federal and state exemptions. After the first spouse dies, the estate is split into three separate parts. One part is placed in a credit shelter trust. The second piece is placed in a marital trust. And the final portion can be passed directly to the surviving spouse. Depending on the age of the spouse, a nursing home attorney may be used to help divert this money to needed care.
3. Special Needs Trust
As estate holders grower older, they are more likely to become disabled. With the help of an elder attorney, a disabled senior is eligible to put money into a special needs trust for use in paying medical bills. Not only does this allow those with special needs to pay for expensive treatment, it reduces the total level of taxation on the estate.
4. Family-Owned Business
If you own a family business, your estate planning lawyer will advise you to use that information when planning your estate. There is a federal deduction allowed to those working in family-owned businesses. However, a family business needs to meet a number of specific qualifications in order to be eligible for the tax deduction. First, the business needs to be located in the United States and the owner or owners must be United States citizens. Next, the decedent must have worked with the business for at least five years and must own at least half of it. The resulting interest deduction may not be worth founding a new family business for, but it can help out greatly if you already own one.
5. Actual Use
This type of estate savings is one of the most difficult to come by, and will definitely require the expertise of a Massachusetts estate planning lawyer. You may already have noticed that real estate is valued at its highest possible value. For some people, this results in land being valued higher than it actually should be. Special permits can be obtained to lower the value to its "actual use," thus allowing estate owners to pay a far lower tax rate than would otherwise be possible.
For more information, please contact the Law Offices of Adam Tobin, today!