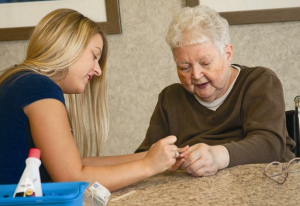 It's a subject that most of us don't want to think about – end-of-life care for our loved ones. However, they depend upon us to make the correct decisions so they don't worry about neglect or abuse in their final days. Before your loved one gets to the point that they need round-the-clock care, you should seek the services of a Massachusetts elder law attorney or estate planning attorney to help you with the important decisions and get them in writing.
Long-Term Planning
Some of the things that you need to plan for are housing, finances and funeral expenses. Ensure that you get your loved one's wishes in writing, and have a trust set up to deal with these expenses. An elder lawyer can help you with the necessary documents. Your elder attorney can also advise you of any issues you need to be aware of, and trust laws in your state. You'll also want to set up a living will so your loved one can be assured that their estate will be handled properly.
Responsibilites of the Family Caregiver
When your loved one enters the twilight years, you will be expected to carry out a few responsibilities as the family caregiver. You'll be in charge of handling the finances – seek a living trust attorney to assist you with this. You'll also be in charge of checking on your loved one and making sure they receive the proper care.