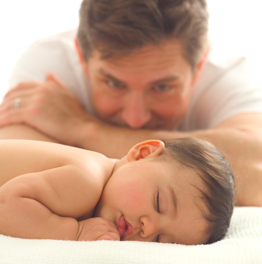 After having a baby, your estate planning strategy completely changes because you need to account for some important decisions that will affect your child, both now and as he transitions into adulthood. It is important to add your child to your will right away and make several other decisions related to your child in the coming years.
First, specify in your will how your assets will be divided between your heirs, including the new baby. An estate planning lawyer can walk you through the process to ensure your wishes get carried out.
Second, get a Massachusetts estate planning attorney to add a clause to your will that specifies who will care for your child if you and the child's other parent are both unable to. Including this in your will may seem silly if you're healthy, but it never hurts to have it there in case something happens to you.
Third, consider setting up a living trust. This is a way to protect your assets from being tied up when you die, while still allowing you full control while you are living. A living trust attorney can walk you through the specifics of this process.
Fourth, start transferring your assets to your child if you have a large estate. Tax laws allow you to make tax-free gifts of up to $13,000 per year for each child, which adds up significantly over the child's lifetime.
Of course, there are several other things you will need to consider as well, especially if you have a large estate or if your existing will is a complicated one. Get in touch with your Massachusetts estate planning lawyer before your baby arrives so you can discuss your plans and be ready to put them in place.