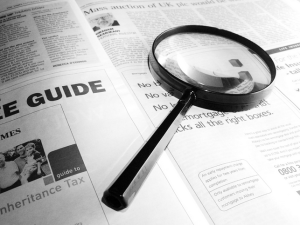 If demography is destiny, then estate planning lawyers will be very busy in the decades ahead.
That's because the American public is skewing older, so the need for competent estate planning figures to be greater than ever. Given the high stakes involved, it's important to choose the right attorney. After all, choosing the wrong one may lead to missed opportunities or could even put your family's future security at risk. You don't want to place your financial legacy in the hands of someone who doesn't have your full confidence.
So what's the best process for finding the right estate planning lawyer? First, you should look for experience. Find an attorney who focuses on estate planning or makes it a significant portion of the practice. This way you ensure you're represented by someone who has comprehensive knowledge of both estate law and related areas that may affect your estate.
Along with experience, it's important to find someone local. Massachusetts residents are typically best served by firms that know the landscape. There's no substitute for local relationships. Additionally, an attorney with a local office should be more responsive, if for no other reason than proximity.
A third factor is reputation. It's a good idea to make inquiries about prospective candidates. Receiving positive feedback can help make you comfortable with your decision, and in the rare case you hear something negative, those inquiries can prompt you to dig deeper and avoid a potential mistake.
Once you're ready to hire, there are a variety of resources to tap. These include bar associations, attorney directories and — perhaps best of all — references from friends, family or attorneys who practice in a different area.
With some diligent research you can connect with the right estate lawyer. Doing so will give you peace of mind, knowing that you've done your part to secure your family's financial future.