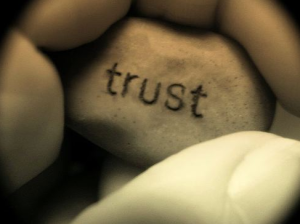 Revocable Living Trusts have become popular for probate avoidance and maintaining private information about assets and loved ones.  In addition to these two very important features, many people may not fully understand the living trusts protective power in the event the grantor, the one who establishes the trust, becomes unwilling or unable to manage the trust, often due to incapacity.
The grantor of a living trust is most commonly named the trustee of the trust.  During his or her lifetime the grantor, acting as trustee, continues to make his or her own decisions regarding the management of the trusts' assets.  The trustee manages the trust property in accordance with his or her own wishes and also for the benefit of the beneficiaries of the trust, usually a spouse or children.  A very common question arises when I meet with clients to discuss utilizing a living trust:
What happens to my Living Trust if I become incapacitated?
A benefit of a properly drafted Living Trust is that the grantor can name co-trustees, or successor trustees to simply step into the shoes of the grantor in the event the grantor is unable to serve as trustee.  This helps to insure the grantor's continuity of asset management.  Assets held in a Living Trust can continue to be held and invested as the grantor desires even after the original trustee (often the grantor) has been replaced by a successor trustee. Moreover, a change of trustee due to the original trustee's death, incapacity or resignation does not cause a delay in the successor trustee's authority to manage the trust assets.
In summary, a Living Trust allows the grantor to plan for the possibility of his or her own disability or incapacity and to chose their own successor trustee.  Otherwise, in some cases, a person who becomes unable to manage his or her own assets and make financial decisions on their own behalf may need to have a court appoint a conservator or guardian of his property to act for him. Not only is this a clumsy and comparatively expensive process, but it may even result in the court's appointment of a stranger as the conservator or legal guardian if the court is not satisfied that any of the incapacitated person's relatives would make a suitable fiduciary.  The result is that the property owner's assets will be managed by someone who does not know the owner, their investment preferences, their values, or what their relationship with various family members may be.
(photo credit: www.lawdgm.com)