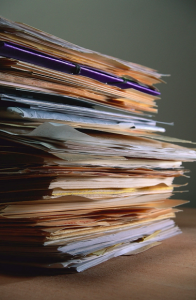 If you feel that the time has come for you, or an elderly loved one, to truly finalize your estate planning, you should contact an elder law attorney or an estate planning lawyer. When you go for your consultation with a Massachusetts living trust attorney, it is important to have in mind an idea of how you would like your estate planning to go. Below are some useful tips and guidelines that will help you as you work with your Massachusetts elder lawyer.
1. Consider including a simultaneous death clause, which will pass your estate onto your children in the event that your spouse dies shortly after you do.
2. In order to disinherit a child, you must spell that out in your will.
3. Remember to keep beneficiaries on your pension, life insurance and 401(k) current.
4. Be sure to designate an executor as well as a back up executor.
5. Store your personal and private information in one designated location in the home, preferably a fire proof safety deposit box. This box should include important personal and financial records, as well as computer passwords and PIN numbers.
6. Understand the impact of estate taxes and discuss with your estate planning attorney some options for reducing or avoiding estate taxes.
Remember that upon your death, your family and loved ones will be going through an emotionally taxing as well as stressful time, and you will help them considerably by having your affairs in order. It is important to recognize that with age comes certain responsibilities, and that the sooner you have your estate and other affairs in order, the better off you and your loved ones will be. Contact us with any questions you might have regarding Massachusetts and even federal law, and set up an appointment to begin the process of finalizing your affairs. You will feel at ease, and your family will be glad to know that an already taxing time will be much less stressful because of your willingness to work ahead.