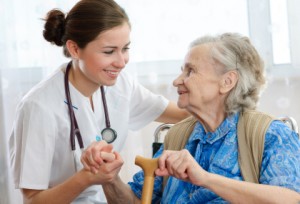 Elder law attorneys in Massachusetts can help you solve issues regarding long-term care arrangements. If you are not proactive and speak to a Massachusetts elder lawyer early on, long-term care costs can deplete the estate of you or your loved ones. Although insurance may help assuage some of the financial burden, an estate planning attorney can present different options to you.
Long –Term Care Insurance Policies
As part of your estate planning, you may decide to take out an insurance policy in the case you or a loved one requires extensive medical care in a long-term facility. Policies available cover nursing home care and assisted living costs. Your elder lawyer can include policy terms in your living will along with give you advice on how to select the best policy. Since you may not need long-term insurance for years, choose an established insurance provider with a long track record of honoring claims. A Massachusetts elder attorney is likely to point out the importance of an inflation rider that allows the benefit amount to increase each year. If you need long-term care in 10 or 20 years, you want to make sure the coverage you have is sufficient.
Getting Your Wishes Granted
An elder attorney ensures that you or your loved one gets the care you want and deserve. In your living will, you could instruct your loved ones on the type of facility you want to be placed. A list of facilities and nursing care providers can also be listed in a long-term care plan. Your attorney also helps you find the funds from your estate to pay for long-term care if required. All monies are reviewed during your consultation to make the smartest financial decisions. Monies used for long-term care can come from medical insurance, reverse mortgages, long-term care insurance, veteran's benefits, income and savings.
Documents You Need
Telling your children or grandchildren your wishes for long-term care is not enough. A MA elder care lawyer assures all documentation is filed and legally-binding. Your attorney can draw up your last will and testament, living will and power of attorney documents. In your documents, you could also designate a personal care coordinator. This person is in charge of making the decisions when you are medically incapacitated due to old age or disease.
Speak to a MA elder lawyer early on to avoid financial disaster. Nursing homes and assisted living facilities cost hundreds of thousands of dollars if used for long-term care. Avoid losing your entire estate by planning for this possibility with an elder law attorney.