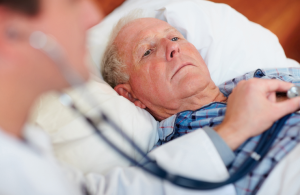 The process of applying for Medicaid can be difficult to understand. The first time many people begin to even think about entering this process is when a loved one requires nursing home care or such care is imminent. Many times applying for Medicaid is reactive to situations such as these and emotions are usually running quite high. In many instances the applicant tries to complete the process as quickly as possible and doesn't pay close enough attention to some of the details – resulting in their application being declined. Since the Medicaid field is always changing it's important to do your due diligence when going through this process.
What is Medicaid?
Medicaid was created in 1965 as a part of the Social Security Act as a form of welfare for individuals and families with low income/resources who require long-term medical care. Often confused with Medicare, Medicaid is a joint federal-state funded program which is run by each individual state. While eligibility rules are often different from state to state, each system must adhere to federal guidelines in order to receive funding (which is usually about half of the state's Medicaid costs).
What are the eligibility requirements for Medicaid?
Since each state operates its own Medicaid program there are often discrepancies in eligibility depending on which state the applicant lives in (the Medicaid program in Massachusetts is referred to as MassHealth).  You may be eligible to apply for Medicaid if you have limited resources and fall into any of the following categories: children requiring nursing home care (some states up to age 21), parents/guardians of eligible children (under age 18), pregnant women, people with certain disabilities, and elderly persons needing nursing home care. Each individual case is different so it is important to contact an expert on elder law services to help assess your situation. For more information about whether or not you may be eligible to apply for Medicaid click here.
For further assistance in this complicated process contact the law offices of Adam J. Tobin today!