Estate Planning and Drafting a Will
It's never an easy topic to address, but if you care about what happens to your assets after death, creating a will is a prudent decision at any age.  Unfortunately, death can be unexpected and untimely; it is never too early to draft a will.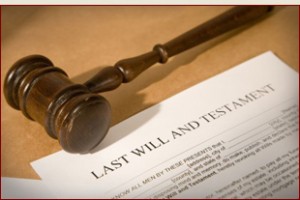 Do I need a Lawyer to draft a will?
Today there are multiple websites and online providers of wills, while potentially cheaper than working with an attorney, using online avenues to create your will poses some serious risks.  Wills generated online or by programs are much lower quality overall.  They may not take differences in probate law among states into account, which could void your will.   If you have assets worth creating a will, you probably have enough money to make paying the little bit extra to work with an attorney worth it.
How much are standard attorney fees to create a will?
Fees vary, but it should not be difficult to find a qualified lawyer who will work with you to draft a will for only a few hundred dollars.  Besides probably having more expertise than a website or program, lawyers wish to keep their bar license and are therefore motivated to ensure that you receive a high-quality thorough document.  Additionally, the personal interaction is always a plus when creating a document that is so important to your personal life.
Lawyers can help fill major gaps in your legal knowledge and correct false assumptions that many people make.  For example, wills do not generally govern a person's retirement account, which is usually someone's most valuable asset.  There is a completely different set of rules that governs what happens to those assets.  However, if you work with an attorney to create your estate plan, you will have much more control over factors such as these, factors that you may have overlooked otherwise.
It's as easy as asking a lawyer!  If you would like information or assistance with estate planning, contact The Law Offices of Adam J. Tobin today!