It's a disturbing thought, but abuse of the elderly occurs all too often in our communities today. The elderly are some of society's most vulnerable people. They become targets when their living situation makes it clear that they can not easily defend themselves.
As living in nursing homes becomes more common for senior citizens, it's important for people to recognize possible signs of nursing home abuse and neglect. This mistreatment can take several forms, but two of the most prevalent forms of abuse in nursing homes are physical and emotional abuse. For the protection of your loved ones, it's imperative to understand the various forms of nursing home abuse.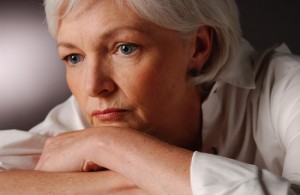 Physical Abuse in Nursing Homes
Physical abuse is the most easily recognized form of nursing home abuse because there are often visible impacts on the victim<, such as bruises. This type of abuse is defined as "non-accidental use of physical force against an elderly person." The elderly are often more susceptible to serious injury because of their age and physical condition. Significant and sometimes fatal injuries can occur from physical force if left untreated. Other types of physical abuse can include the inappropriate use of drugs or the unnecessary use of restraints.
Emotional Abuse in Nursing Homes
Although it is typically subtler, emotional abuse can be a much more detrimental type of nursing home abuse. This can result from verbal abuse which can cause long-lasting impacts and potentially physical symptoms from extreme anxiety. The verbal abuse can take the form of "shouting or threatening language, ridicule and verbal humiliation, and consistent blaming of the elderly person for things that are not his or her fault." Emotional abuse can also take place in a more passive manner. The caregiver may ignore the elderly person or leave them isolated for extended periods of time. While this type of nursing home neglect isn't always intentional it can take a serious toll on the victim leaving them with significant emotional damage.
Have you or someone you know experienced abuse or neglect in a nursing home?  Contact the Law Offices of Adam J. Tobin for a free consultation.