Federal officials said Friday that the recent economic downturn has resulted in the trust funds that support both Medicare and Social Security shrinking faster than expected. The Medicare insurance fund is expected to run out five years earlier than previously projected –as soon as 2024. Social Security fared somewhat better, expected to be out of resources by 2936, only a year ahead of previous estimates.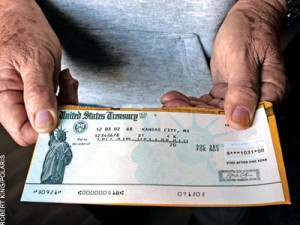 These reports highlight the urgency with which the government needs to address the problems with these systems, and the employment levels which directly correlate to their success. Treasury Secretary Timothy Geithner, commenting on this report, pointed to "the need to act sooner rather than later to make reforms to our entitlement programs. … We should not wait for the trust funds to be exhausted to make the reforms necessary to protect our current and future retirees."
If your parents' retirement savings is supplemented by Social Security, or they are entirely reliant upon it, consider speaking with a Massachusetts estate planning attorney. Unless these systems receive a significant overhaul soon, it will be necessary to plan your parents' futures around other sources of income. Augmenting Social Security payments with other investments is a strategy that should be planned for early, so if you are concerned about the effect medical care costs and Social Security dwindling could have on your family's future, contact Estate Planning Attorney, Adam J. Tobin today. It's never too soon to plan for a safe and comfortable future.