As of May 1st, the U.S. Treasury is no longer offering paper checks for Social Security, Veterans Affairs, and other government payments. Instead, the new paperless plan employs direct deposit to any bank account. This offers many practical advantages, but to many senior citizens and their families, putting trust in this system can be a significant challenge.
Here are a few suggestions for how to manage the transition:
1) If your parents don't already have a bank account, set one up as soon as
possible. Local banks and credit unions usually offer fee-free checking and savings accounts, but not always online banking. Make sure you choose a bank that lets you access your account online.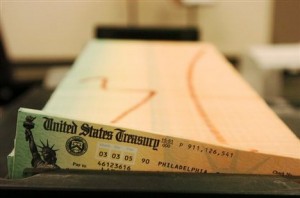 2) Offer to log in and make sure all is well with the direct deposits. It only takes a few minutes a day to offer a lot of peace of mind. Plus, you might catch a mistake such as overdrawing the account in time to prevent it from costing your parents more of their money.
3) Don't elect to get payments on a prepaid debit card. Take the time to set up a bank account for your parents if need be – prepaid cards are too easy to lose or misplace.
4)Make sure your parents' estate planning accounts for their Social Security or other payments. Wills and trusts may rely in part on government payments, so be sure to notify your elder law attorney if you are changing your parents' financial institution or their payment plan.
If you help your parents through this process, they will soon find that direct deposit makes their lives easier. This plan was put in place by the Treasury to benefit the environment and reduce cost, but it can also directly benefit your parents' quality of life. How often can you say that? Contact Elder Law Attorney Adam Tobin today to find out more information.