It is a sad fact, but sometimes, no matter how hard we try to search for the perfect nursing home or in-home caregiver to take care of our senior family or friends, elder abuse can happen.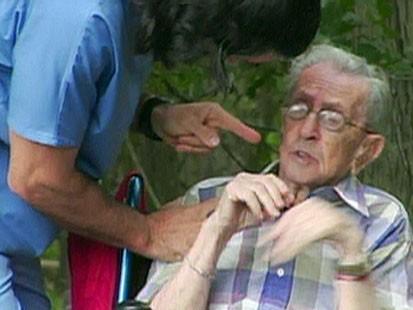 Elder abuse is when a caregiver mistreats an elderly person (defined as 60 years of age or older) by engaging in acts that are physically, sexually, financially, or emotionally abusive. It also applies when caretakers neglect to take proper care of an elder person, or even if a senior fails to take care of him or herself.
There are several signs that can suggest elder abuse is happening to your loved one. General signs include frequent arguments or tension between the caregiver and your loved one, and obvious changes in your loved one's personality or behavior.
There are specific ways to help stop elder abuse in Massachusetts:
If you know of a senior citizen who is in immediate danger, always report it by calling 911.
If you know of an elder abuse situation that is not an emergency, call your local Aging Services Access Point, an organization designed to protect seniors as well as offer medical care services. To find an office close to you, log on to www.seniorconnection.org/aaa_asap.html.
Call the Massachusetts Elder Abuse Hot Line any time at 800-922-2275. During your call you will need to provide information about the abuse, the name and address of the person being abused, and any medical treatment the senior is receiving.
Call the long-term care ombudsman, which is a person who acts as a trusted intermediary between an organization and some internal or external constituency while representing not only but mostly the broad scope of constituent interests, if the abuse is taking place at a nursing home. To find the nearest one, visit www.mass.gov/Eelders/docs/Itc_ombudsman_contact.pdf.
It is always best to consult with an elder law attorney when placing your loved one in the hands of another caregiver. They help you determine the best placement for the senior, and in the event anything goes wrong, they will be better suited to remedy the situation.