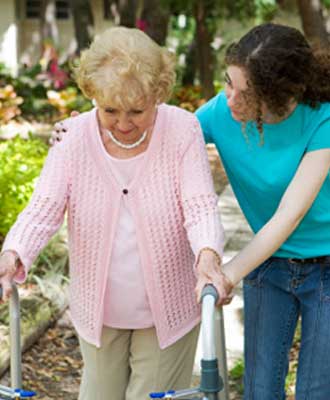 Where do you call home? It may be at your home independently, at a facility, or with an adult child. Based on where you live, there are legal issues that must be addressed. These living situation-specific edits are extremely important to consider when creating your estate plan.
1.  If you are living independently at home, the two important legal issues to address are the estate plan itself and a deed transfer.
In regards to your estate, make sure that you first inventory all assets and create a broad life plan. Considering this broad plan, you must decide what sort of estate plan will work for you. Working with an estate planning attorney is the best way to customize your estate plan to fit your needs. Maybe a basic will package (including a will, a living will, and power of attorney) is enough of an estate plan to fit your needs, both financial and physical. On the other hand, you might need a more complex plan that includes several types of trusts. An elder lawyer is a great resource to use when deciding.The second important estate planning step for someone living at home independently is to consider whether a deed transfer with a life estate is something that would fit into your plan. Will you be able to maintain your current lifestyle without access to the equity in your house? If you transfer your house five years before submitting a Medicaid application, you will have preserved an asset. There are risks to a deed transfer, however. Once it is transferred, you cannot get it back without proof of undue influence or fraud. Also, if your adult child (or whomever the house was transferred to) gets divorced or receives a judgment, the house might be subject to some sort of equitable distribution or a lien. These are just a couple of the issues that should be discussed fully with an estate planning attorney.
2.  If you are living with an adult child, the main legal issue to address is the creation of a caregiver agreement. This basically defines the living arrangement between you and your child to avoid any potential conflict in the future. For example, you might want to purchase a life estate in their property or create a landlord/tenant arrangement. You also need to define what portions of funds paid by you will compensate for rent and care. This may seem unimportant if you have a great relationship with your child, but spelling out all the terms of your stay will work to preserve that great relationship. Also, Medicaid recognizes a caregiver agreement when the amount paid is considered reasonable compensation (80% of fair market value.)
3.  When living in a facility, there are several issues to be addressed in an estate plan (and the earlier, the better.) Typically, a parent is placed in a skilled care facility or nursing home due to a recent or sudden accident or sickness and the adult child must figure out how to proceed. It is much more beneficial to work with an elder care attorney beforehand so as to fully outline your preferred plan. The most pressing matter is usually the method of payment. There are four methods of payment available: long term care insurance, Veteran's benefits, private payment, or Medicaid. Another taxing situation involves preparing for what the social service agency will need in regards to the parent. The real secret, however, is in the "spend down." Funds must be "spent down" before you can qualify for Medicaid. One of the best ways to do this is to hire a nursing home lawyer, because legal fees are permissible expenses (meaning money can be spent down on payment of legal fees in order to complete a Medicaid application.
So whether you live at home, in a facility, or with an adult child, you must consider situation-specific legal issues. The best way to ensure that you are executing your estate plan in the most efficient way is to work with an elder care attorney. If you have any questions or are ready to begin the estate planning process, contact us now to schedule a free consultation with Massachusetts estate planning attorney Adam J. Tobin.