One elder attorney made history in the state of Maryland late last month with a settlement in regards to patient care. The terms of the settlement clarify when residents of nursing homes do not have to contribute personal funds to the cost of their care. This case could result in a precedent for other states.
The lawsuit was filed on the basis of how nursing home residents would have to pay for medical bills incurred before they became eligible for Medicaid. Typically, a nursing home resident will try to get coverage and fail to do so because their assets are slightly over the requirement for Medicaid eligibility. However, they also have too few assets to pay the full cost of their care before becoming eligible for Medicaid. After qualifying, the resident can owe a nursing home thousands, putting an obvious strain on the residents and their loved ones – not to mention possibly being discharged for "not paying their bill".
The federal law dictates a different scenario: Medicaid recipients in these situations are required to be allowed to deduct these health care costs from the income that would contribute to their care normally. Thus, the resident's income would go towards the medical debt until it has been paid, and until this time, Medicaid covers all nursing home costs.
Maryland refused to follow this federal law, and instead required Medicaid recipients allocate all of their income to repay their cost of care, despite old medical debts. This forced some families of nursing home residents to repay the outstanding debt out of pocket, and in other instances, the nursing homes simply did not receive payments.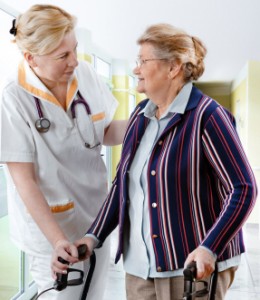 According to the recent settlement made possible by an elder attorney, which was a result of a lawsuit he filed in 2005, Maryland now agrees to allow nursing home residents to allocate their income to pay for up to three months' worth of medical debts.  Maryland has also agreed to contribute approximately $16 million to a fund that will now reimburse nursing home residents (or their families in some instances) for medical expenses that were incurred directly to the nursing home after qualifying for Medicaid. Additionally, this fund will also help to reimburse the nursing homes that have unpaid resident bills, and in return, up to $64 million in nursing home debt will be forgiven.
Read more about the results of this Maryland Lawsuit.
A Massachusetts nursing home attorney can assure that nursing homes are abiding by the laws set forth by the state. If you are in need of a Massachusetts nursing home lawyer, contact Adam Tobin with any questions that you may have.