A Maryland lawsuit filed in 2005 regarding state Medicaid payments has finally reached a settlement. The lawsuit detailed the rights of nursing home patients and boundaries of their health care payments. The plaintiffs, which consisted of thousands of nursing home residents and about 160 nursing homes, were rewarded approximately $16 million dollars to clear their debts as a result of the state's incorrect calculations regarding their incomes.
When living at nursing home facilities, patients often incur a certain amount of debt while waiting for approval for Medicaid coverage. Maryland was one of the many states that failed to comply with the federal and state laws that require nursing homes to factor this debt into patients' incomes. The facilities required the residents to make co-payments despite their debt, which resulted in the bills getting paid by patients' family members, or in some cases, the bills not getting paid at all.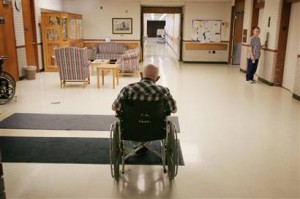 The settlement money will go towards helping the nursing home residents get out of debt, as well as to cover any unpaid bills to the nursing homes. In exchange, about $64 million in nursing home bills will be excused. Elder lawyers are relieved with the deal, as without it, the settlement would have taken even longer to be reached.
The most important outcome of the settlement, however, is the change in state Medicaid rules that will assist future patients. Nursing home lawyers are hoping that this case will serve as a "road map" for other states.
To find out more about Massachusetts laws regarding Medicaid coverage and nursing home patients, contact a knowledgeable MA nursing home attorney like Adam Tobin to answer your questions.
View the full article here.