Social Security seems to be moving toward its day of reckoning. According to a recent article by Philip Moeller, efforts to put Social Security on a sound long-term footing included higher tax rates for payments into the system, raising retirement ages, and treating some Social Security payments as taxable income.
U.S. Senator Herb Kohl (D-WI), Chairman of the Senate Special Committee on Aging, asked the U.S. Government Accountability Office (GAO) to review benefit options affecting lower-income beneficiaries, who traditionally are the core focus of the program. This group, and particularly older widows, depends almost exclusively on Social Security. The GAO report reviewed eight areas where, it said, benefit changes were most commonly proposed. The report looked at how effectively each proposal would help lower-income beneficiaries, whether it would have much of a financial impact on Social Security, and on how difficult it would be to administer. Here are summary excerpts of some of their findings, which will be part of a larger Social Security report due soon from the Kohl committee.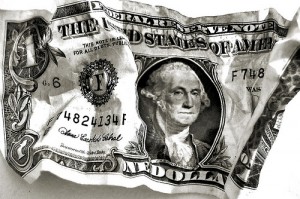 Guaranteeing a Minimum Benefit. Guaranteeing a minimum benefit by increasing Social Security retirement benefits for those who have worked in low-wage jobs throughout their careers addresses concerns about benefit adequacy. One option would provide a minimum benefit equal to 120 percent of the poverty line for a minimum wage earner who had worked for 30 years. Another option would provide a minimum benefit equal to 100 percent of the poverty line for a 30-year worker and 111 percent of the poverty line for a 40-year worker. Social Security Administration officials said that, depending on how this option is designed, it could work well, but it is difficult to target lifetime low earners effectively.
Reducing the Marriage Duration Required for Spousal Benefits. Reducing the marriage duration required for spousal benefits is an option that targets divorced spouses. However, experts also said they do not expect this option to effectively target economically vulnerable groups. This option would not benefit women who were never married but could benefit higher-income women who are not economically vulnerable.dependent children or elderly relatives. Time spent out of covered employment as a caregiver may reduce benefits for workers, and others may not work enough to earn the required 40 credits to be eligible for benefits. One caregiver credit option would allow a specified amount of care giving time, such as three or four years, to count as covered

Providing Caregiver Credits. Providing caregiver credits increases benefits for those who spend time out of the workforce to care for employment, and assign a wage to that time. Another design excludes a limited number of care giving years from the benefit calculation so that instead of averaging earnings over 35 years, earnings are averaged over fewer years. A third design supplements caregivers' retired worker benefits directly, regardless of whether they took time out of the workforce for care giving. For example, an income-tested supplement could be given to increase retired worker benefits by 75 percent for those who have one child and 80 percent for those with two or more children. Both parents of a child would be eligible for this supplement, as long as the total household income did not exceed 125 percent of the federal poverty line. Retirement security experts said this option recognizes the societal value of care giving, but experts also said that, for various reasons, it may not reach its target population. For example, low-income people are less likely to be able to take time off from work. Therefore, people who have relatively higher incomes may benefit more from the creation of caregiver credits. Retirement security experts and SSA officials told us that caregiver credits would be complex to administer. A key issue is how to verify that care was provided to a qualifying person.
Read the rest of the changes here.
Have a question about social security, taxes, or other information for you or a loved one? Make sure to contact Adam Tobin to get your questions answered!