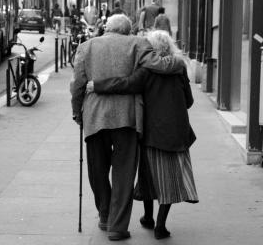 Making legal decisions about property, finances, power of attorney, and final
wishes are important tasks to complete for the final years of life. Having legal documentation for a will, for medical treatment and for the person designated to be responsible for parents' welfare can avoid family disputes and financial abuse, and help to conserve assets that are needed for care.
Adam Tobin, an Elder Law Attorney located in North Andover, MA specializes in these topics, particularly Estate Planning, Medicaid Planning, and Probate Administration. Learn more regarding elder law services.
Elder law attorneys specialize in legal issues affecting the elderly. They are knowledgeable about Medicare and Medicaid programs. They work with the elderly in assisting them and their families with all aspects of estate planning and implementing necessary legal documents for the final years of life. In addition, they help individuals to apply for and possibly accelerate coverage from Medicaid. An elder law attorney can also help with disputes with Medicaid… read the entire article by going to  http://www.planforcare.org.
Making a choice on the best care of your loved ones can be difficult on everyone. The Law Offices of Adam J. Tobin offer helpful insight on making sure they receive the best of care from estate planning, choosing the right home and making sure no one feels neglected. Receive a free,  no obligation consultation by contacting us today.