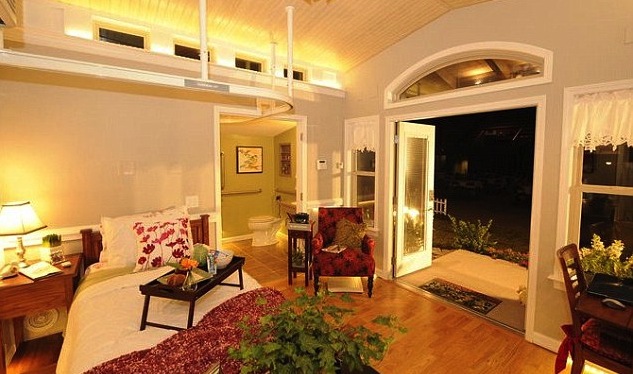 If you're one of the more than 34 million Americans who've been caring for aging adults, you know how difficult this family dynamic can be. There are issues you might need a living trust attorney or elder law attorney to help you navigate, such as your parents' financial health. You may also find yourself in a situation where your parent is independent but can no longer live completely independently.
If you're not comfortable with the option of a nursing home but don't have the room to move parents into your own home, this can be an exceptionally stressful situation. Even if they live nearby, aging relatives may not be able to manage on their own, especially if they are coping with medical conditions. One newer solution is the MEDCottage, sometimes referred to as the Granny Pod.
What is a MEDCottage?
The MEDCottage is today's answer to the guest house or in-law apartment of the past. In many homes generations ago, families created an in-law apartment for older parents. Or, if they had enough property, they might have had a guest house that elder family members lived in. Many families today might not have those options, but a MEDCottage can offer a great solution.
Also known as a Granny Pod, a MEDCottage is a prefabricated small house that you can install on your own property. The MEDCottage can be decorated to suit the elder who will reside there and it offers instant access to your loved one while still offering privacy to both the elderly relative and the family in the main home. Self-described as "an affordable alternative to nursing homes," a MEDCottage is designed to be a hospital room combined with a living area complete with a kitchenette.
Benefits to the MEDCottage
Proximity to Elderly Relative. Because the Granny Pod can be installed right on your property, you're never in a situation where your relative is too far away to visit or check in on.
Medically Equipped. These structures are equipped with the safety and medical features to meet your loved one's needs.
Maintained Independence. For relatives who can no longer live completely on their own but who value their privacy, the Granny Pod can provide the best alternative to a nursing home or moving into an adult child's home.
If you're currently struggling with ways to best meet your elderly parent's needs without relying on a care facility, a MEDCottage might be worth investigating as a housing option.