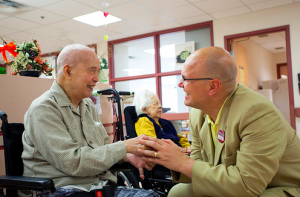 People who are taking care of their elderly parents often don't know that there are a number of public benefits available out there, not only in Massachusetts but around the country as well. These benefits are provided by the federal and state governments to make the process of caring for parents in their later stages of life much easier on everyone. If you are caring for elderly parents and have the Massachusetts power of attorney, or are just curious about what benefits are available to you if you are ever in this situation in the future, please review some of the helpful public benefits when caring for elderly parents listed below.
Medicare 
Elderly parents who are over 65 and collecting Social Security qualify for Medicare and this covers more than just hospital visits and medical insurance coverage. A ton of money can be saved on premiums and on prescriptions through Medicare, so it is important to sign your elderly parents up so they may benefit from these savings.
Benefits from the AoA
The AoA, or administration of aging, provides numerous benefits to elderly parents like health insurance counseling, Massachusetts elder lawyer assistance for legal issues and even long term care. Investigate these specific programs in Massachusetts to see what they can offer you in your particular caregiving situation.
Social Security
Social Security was set up many decades ago to provide money for Americans when they could no longer work, so that they would have a some source of income with which to live. Make sure your elderly parents have all their social security details in order so that they are receiving their Social Security checks, much of which is their money that they have paid into social security when they were younger.
Make Sure Wills are Set Up Properly 
While it is not a public benefit, one of the most important things to do when caring for elderly parents is make sure that their wills are properly written and executed with their exact wishes. You will most likely want to bring on a Massachusetts elder law attorney who specializes in this area of law to make sure this is handled properly.