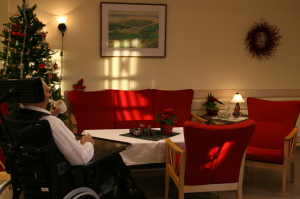 Seniors and their adult children are often perplexed about housing options. This is normal, as most adults–even seniors–spend little time building experience or spend much time considering housing options outside of the usual (homeownership, apartments or condos).
Senior Citizen Housing Option Considerations
Physical or medical issues. Depending on seniors' fitness, lack of chronic disease or injury, they should consider staying in their home, finding an apartment that's easier to maintain or evaluate assisted living residences.
Maintaining a home. As every homeowner, young or "mature" knows, even brand new homes need maintenance. Whether it's a manicured lawn, flowers and plantings, removing snow in winter, and housework for all living areas, it must be done regularly. Seniors' ability to perform maintenance influences their housing options.
Social/emotional issues. As seniors' friends move or pass away, their social networks often suffer. Housing options should include consideration of social networking opportunities and emotional support.
Financial position. Seniors wanting to stay in their homes may need modifications, such as ramps or special bathrooms, that can be costly. These changes may or may not be less costly than finding apartments customized for seniors.
Seniors and their adult children should consult a Massachusetts elder law attorney for money-saving advice on the best housing options for older people. Residents also should consider a Massachusetts estate planning lawyer, who may be the same person, to ensure the seniors' assets are properly protected.
As seniors become elderly, a Massachusetts nursing home attorney can be of great help finding and financing this option when seniors need it. Nursing home quality, regulations and costs can be complex issues.
Proper planning is the key requirement in evaluating the best housing options for seniors. Planning ahead and soliciting valuable advice before housing decisions are necessary will give you the knowledge to make the right choice.