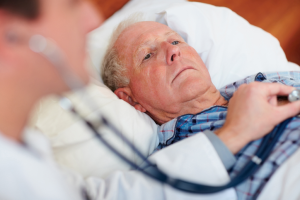 Dementia is a heart-breaking mental condition that only worsens over time. When doctors diagnose dementia, it is important to start planning for the financial complications that may arise. Creating a will and setting up a power of attorney is essential for the future. Financial planning must consider all of the possible challenges that may arise, including the possibility that loved ones will need to make hard medical decisions.
In many cases, the first consideration after a diagnosis of dementia is the will and power of attorney. Working with a Massachusetts estate planning attorney can help simplify the process of setting up a will and getting legal affairs in order before the medical condition makes it impossible to personally develop a plan.
A Massachusetts estate planning lawyer can offer valuable legal advice about the best ways to prevent belongings from going into probate. It is also helpful to set up power of attorney in case it is not possible to make medical or financial decisions in the future. The attorney will help develop a plan based on personal concerns and goals.
Medical costs will increase as dementia develops. Depending on the situation and the progress of the disease, it may be necessary to go into a nursing home or a long-term care facility. While long-term care insurance can help alleviate some of the burden of the cost, it may not provide enough funds. After determining how the insurance coverage works, create a financial plan based on the remaining expenses.
Compare the Options for Long-Term Care
The cost of long-term care may vary based on the facility that is providing the service and the amount of care that is provided. Look into several options and discuss the costs with loved ones, an attorney and a medical professional.
Taking measures to compare the health-care options, obtain insurance coverage and set up a will before the disease can worsen will make the financial complications easier to manage. Financial planning must factor in long-term care, insurance coverage and the current financial situation before it is possible to make adjustments to ensure the future is secure.