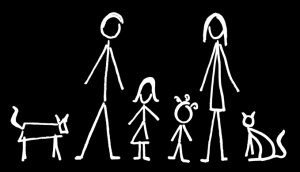 Family caregivers of elderly parents face unique challenges. Long-term planning include estate planning are essential for family caregivers. Attorneys specializing in the field of elder law have experience and knowledge specific to the elderly population and are more aware of the difficulties that are often involved with the aging process and how that affects the legal process. Concerning elder law attorneys, the non-profit organization Area Agency on Aging states, "Because of their broad knowledge base they are able to more thoroughly address the legal needs of their clients."
The special circumstances for caregivers when elderly parents or relatives reside in a nursing home facility are served best by attorneys experienced in elder law in respective individual states. In Massachusetts, with each state's unique laws, a Massachusetts nursing home attorney can best serve the needs of caregivers in this state.
When planning an estate, an elder law attorney is aware of the need to take into consideration the health of the elderly individuals being cared for, with their individual needs and wishes. In the case of estate planning, a Massachusetts estate planning lawyer specialist will provide the most cost-effective and thorough services with the least opportunity for friction between all individuals involved. AARP advises that an "elder law attorney" can help resolves disputes as "a mediator" when there may be multiple caregivers, or between siblings or other involved parties.
The Massachusetts Institute of Technology in a publication entitled The Family Caregiver Handbookstates in reference to legal matters unique to elder care, that "it can still be a challenge to find someone with the appropriate expertise." And the non-profit Family Caregiver Alliance in an article entitled, Legal Issues in Planning for Incapacity advises that "it is important to find an attorney with whom you feel comfortable and who has the expertise to advise you on these matters."
A fully qualified Massachusetts elder law attorney will provide the expertise to handle legal matters unique to elder care in a dignified and professional manner, advocating for their client's needs.