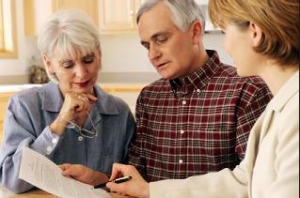 Elder law is complicated and encompasses a lot of issues that most people are not familiar with. Your attorney is the best source of information on all aspects of elder law. Your attorney can also provide you with a wide range of benefits, from tangible to intangible.
Estate planning and elder law issues can be confusing for many. You aren't sure what your options are, or which one is right for you and your family. Your estate planning attorney has helped thousands of clients and has experience in local, state and federal law. They can help you make the best choices for your situation, to not only protect your assets but ensure that your family is provided for.
Your elder law attorney can also assist you with paperwork and filing documents with the local government and courts. If there are any issues or disputes that arise, your attorney can help you straighten things out. If you must go to court to get a resolution, your attorney will be with you every step of the way to help you.
When you hire an elder law attorney to assist you with planning your own estate, or handling the affairs of a family member or loved one, you will get access to years of experience and knowledge. Your attorney will answer your questions and help you make the right decisions. You can rest knowing that your loved ones are taken care of, and they will have fewer worries.