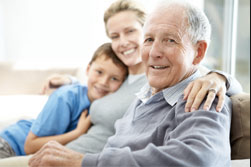 Putting a loved one in a nursing home isn't something that should be taken lightly. No, it's likely a last ditch type of scenario where you're doing what's best for your elderly loved one in order to ensure that the proper care, assistance, treatment and attention is paid to the person in question. No, it's never an easy decision, but often times it's the right decision and the best decision. Another thing that you need to start thinking about when you make this move is hiring a Massachusetts elder law attorney to handle your loved one's will. Often times, this Massachusetts nursing home attorney is necessary to act on behalf of your elderly loved one when they're no longer willing or able to.
So why exactly is it important to hire a Massachusetts estate planning lawyer? Simple, it's so that your loved one's possessions and safe keepings are looked after when they can no longer properly care for them. And while it can be difficult and depressing to begin thinking this way, it certainly beats a battle in the courts after your loved one's passing to divide possessions and estates.
We get it and we know that it's not fun to think of losing a loved one, whether it's a parent, uncle, aunt or friend of the family. But you owe it to yourself and to your loved one to make sure that their will and estate is taken care of well before they're gone. It makes everything else that much more easy when the time finally does come.
For more information on planning a will or an estate, contact one of our Massachusetts estate planning lawyers today.