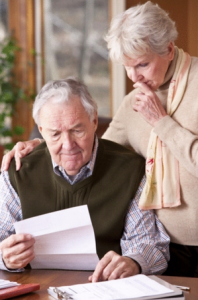 Whether you are getting older and want to make sure your assets are in order, or you are helping an elderly parent to plan their estate, it is important to consult a Massachusetts estate planning lawyer when making these important decisions. A person who is qualified in estate planning law can help you make some tough decisions, especially when it comes to dividing assets among spouses, children, siblings and personal friends. The following are three tips you can use when dividing your estate.
Start by choosing who you want to receive certain items and monetary inheritances. It is important that the people you wish to include are included in your estate plan. Be sure to specify when and how they should receive their inheritance, whether it is monetary or a tangible item.
Keep in mind what personal property items might have sentimental value to specific heirs. You will want to outline everything as explicitly as possible. Once you or your loved one has passed away, the only binding document that will be left is the will.
Make sure you have selected a trustee who is responsible, honest and trustworthy. This will be the person who helps to distribute the estate to the rightful heirs. You will want to select a person who you know personally, and who you can trust will be objective when it comes to dealing with all of the heirs involved.
Your personal Massachusetts estate planning lawyer can help you maneuver through this difficult process, but these three basic tips will help you get started. When you come to your first planning meeting prepared, you will find that the process of dividing your assets and planning your estate will be much less cumbersome. It is important that involved parties such as living spouses attend these meetings as well, so that everyone is on the same page and is prepared when the time comes.